Located at 8411 Fallbrook in the center of the campus.

This state-of-the-art café is LEED Gold certified by the U.S. Green Building Council for its sustainable green building design.

Affordable menu selections include:
Hot food stations featuring Mexican, Italian, Asian cuisine, grilled burgers, & hot sandwiches
Deli sandwiches made-to-order at the sandwich deli counter
Fresh grab-n-go lunches
Full service coffee & cappuccino bar featuring Trimana coffee
Fresh salad bar
Wide variety of breakfast selections from 7:00am-10:30am
Delicious desserts & pastries
To provide fast service to campus employees, the café:
Accepts phone orders for pick-up by dialing (818) 719-8636 (office).

Offers delivery service to your office – on bad weather days – for orders totaling more than $20!
Full-service catering offered for your next meeting/event:
Please contact Café Manager at (818) 719-8636 for more details.
The café is professionally operated by: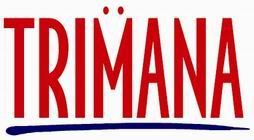 For the café specials, please visit the campus life tab.